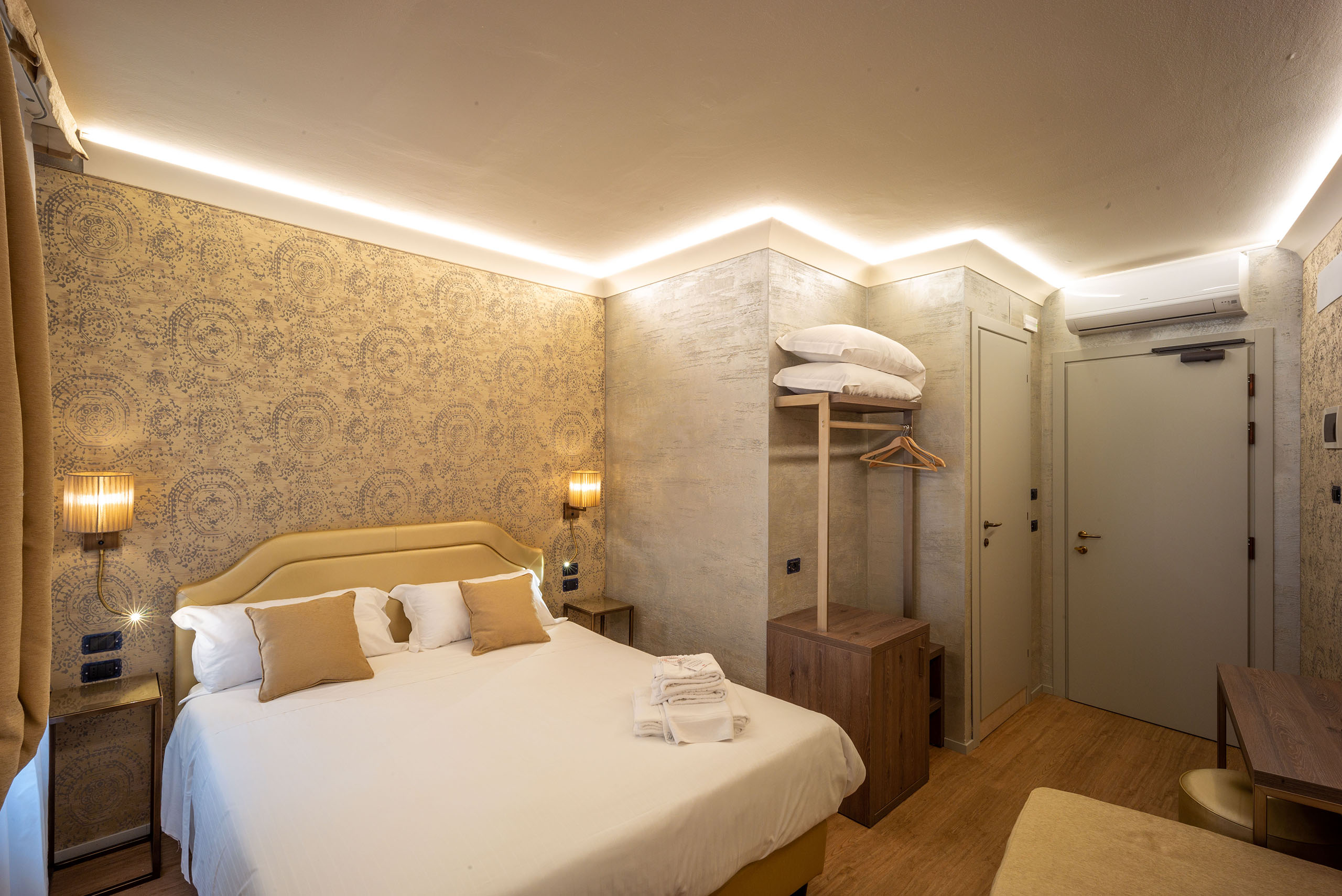 In the Locanda each room is unique, all details have been studied to guarantee to our guests high-end comfort and hospitality.
The rooms are warm and functional; the Venetian style fabrics and upholstery perfectly match with the essentiality of the design.
All the rooms have their private bathrooms with showers, designed to guarantee relax and comfort in a refined setting. Air conditioning, TV and Wi-Fi are at our guests' disposal in order to guarantee all the comfort needs.